Sale price
$120.00
Regular price
Unit price
per
A necklace that features the energies of two personal crystals - one represents your Sun Sign and the other your Moon Sign, making it incredibly powerful and meaningful. 
Size & Materials

Includes one necklace with two genuine raw crystals in a combination of your choice

Each crystal is completely raw and therefore, unique (size, color, and form will vary)

Chain: 27.5"

Crystals: Genuine, Earth-made gemstones ethically sourced from South America partners with approx. 1"-2"

Crystals Weight: Each crystal weighs approx. 0.4-0.8 oz
Shipping

All orders are shipped from Chapel Hill, NC. Orders take on average 1-3 days to process.

Domestic/US Orders: 3 to 7 days on average. Free for all purchases.

International Orders: 7-14 days depending on location. Free for orders over $100.
Returns

If for some reason you are not 100% satisfied with your orders you can return you item free of charge, stress-free.
Share
View full details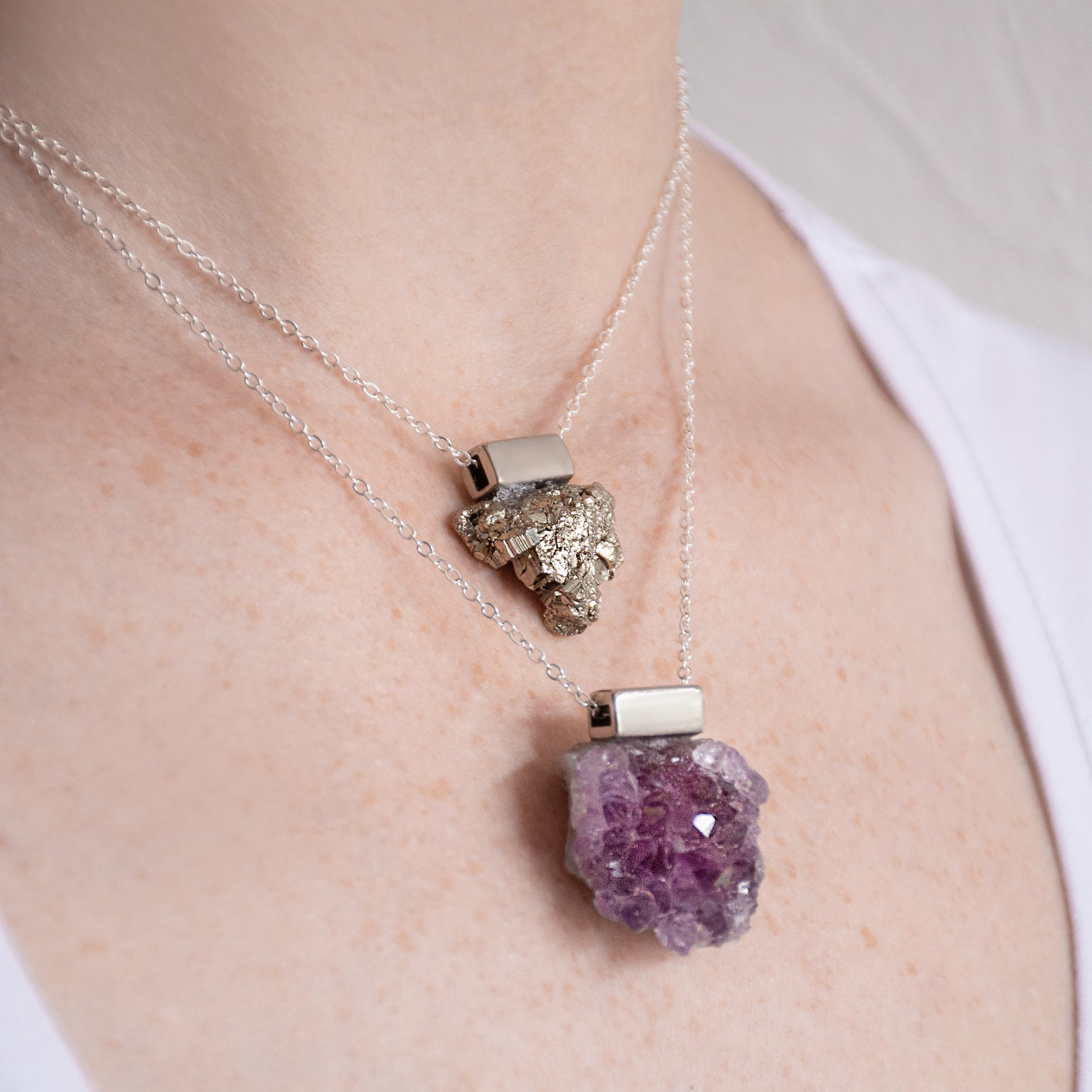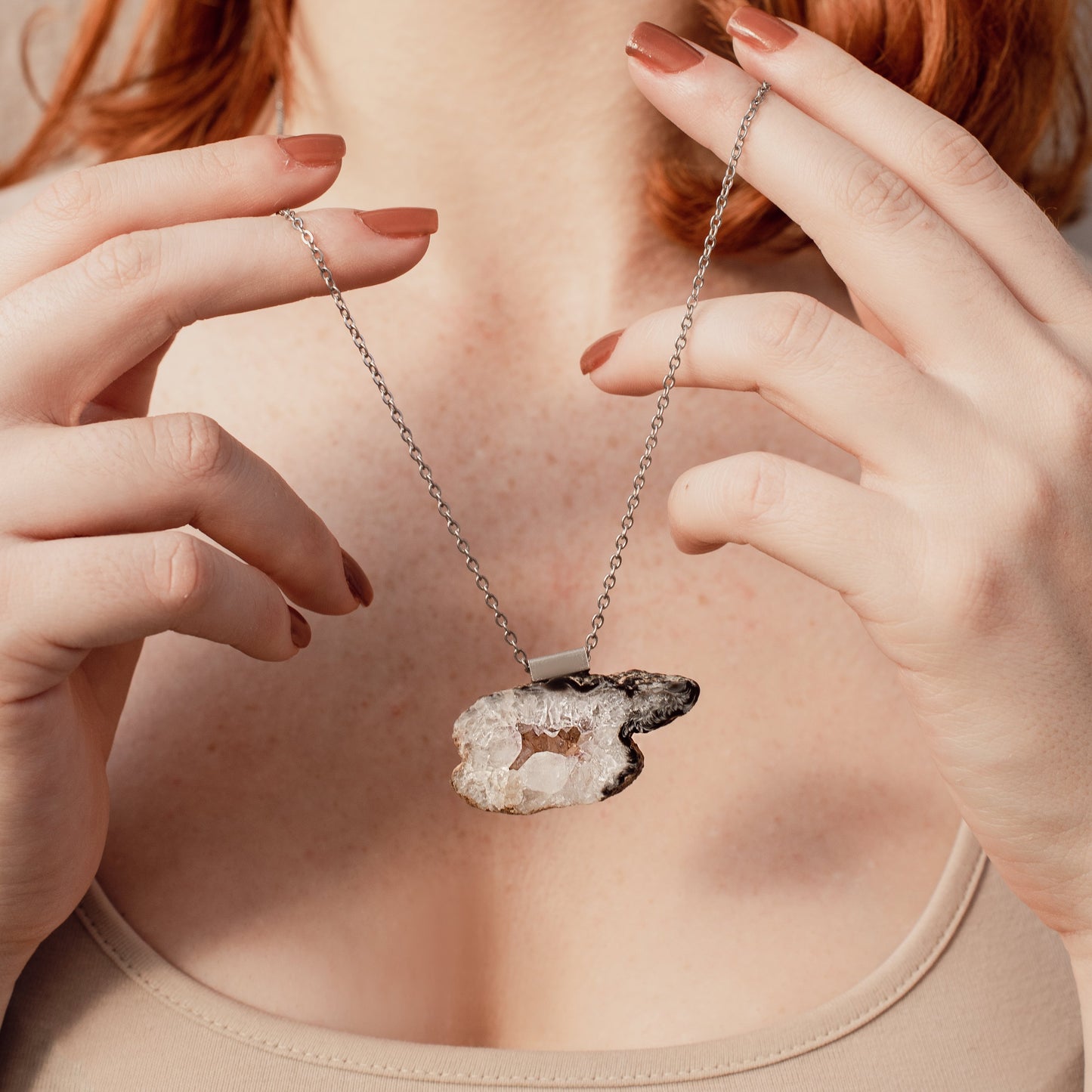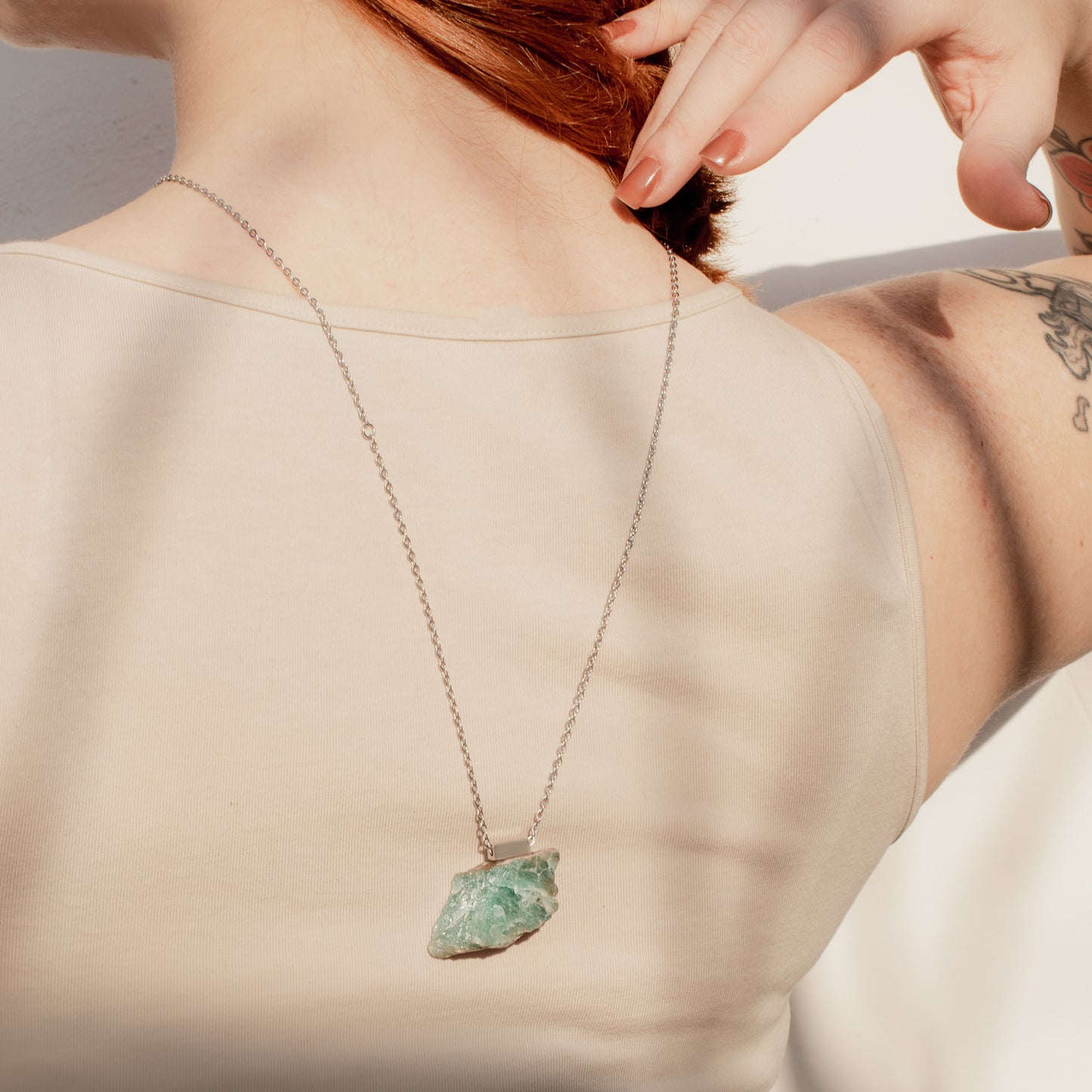 Sun & Moon Crystal Necklace
Balance and elevate your spirit with this handmade, highly vibrational crystal necklace. Meticulously crafted with ethically sourced crystals from South America, each necklace is a unique fusion of nature's power and expert craftsmanship.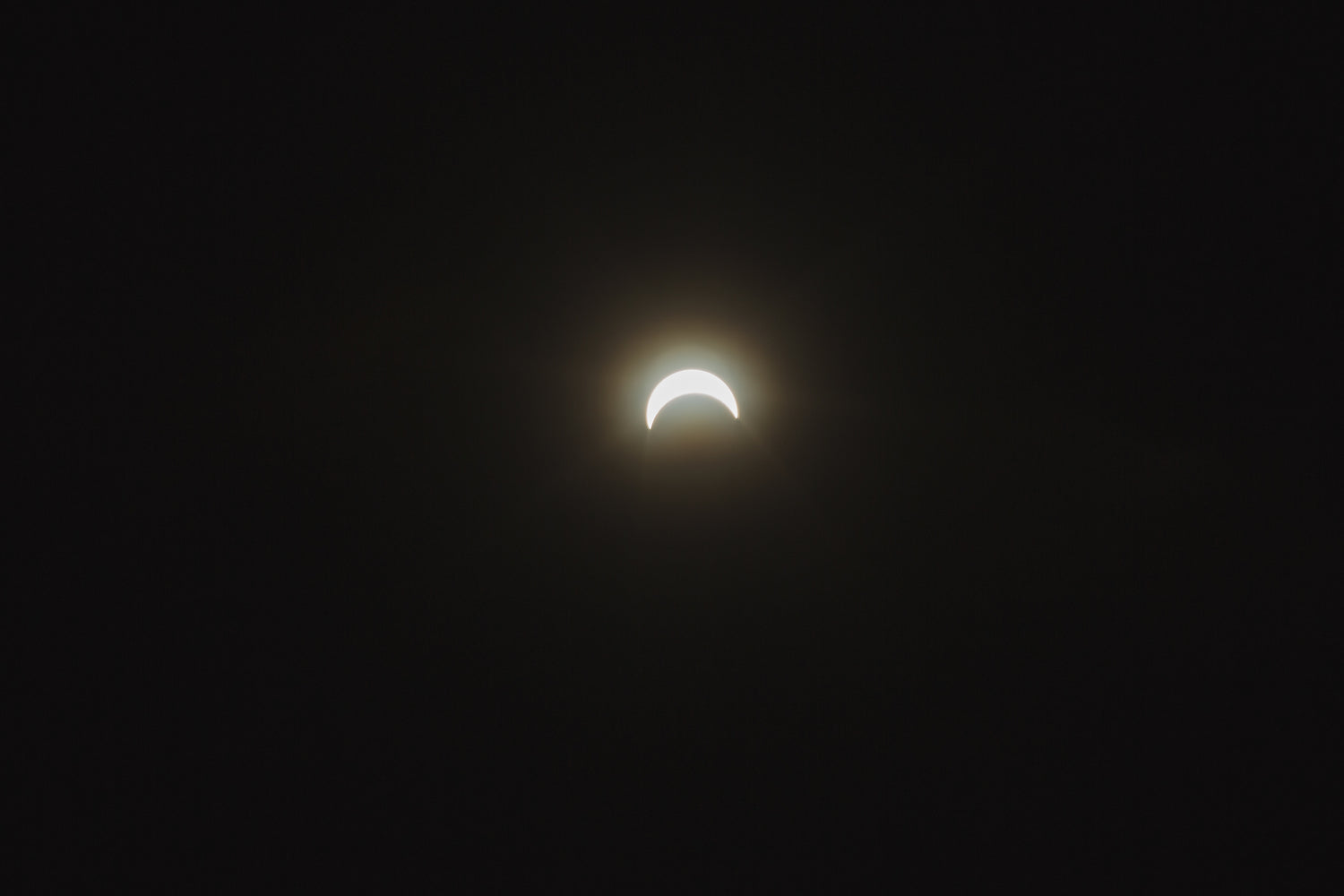 Your Sun & Moon
Carry the magic and charm of the celestial bodies with you, wherever you go. This necklace symbolizes the luminaries – the sun, representing life, influence, and strength, and the moon, symbolizing peace, tranquility, and serenity. It is a constant reminder of the balance and harmony instilled in us and around us by nature.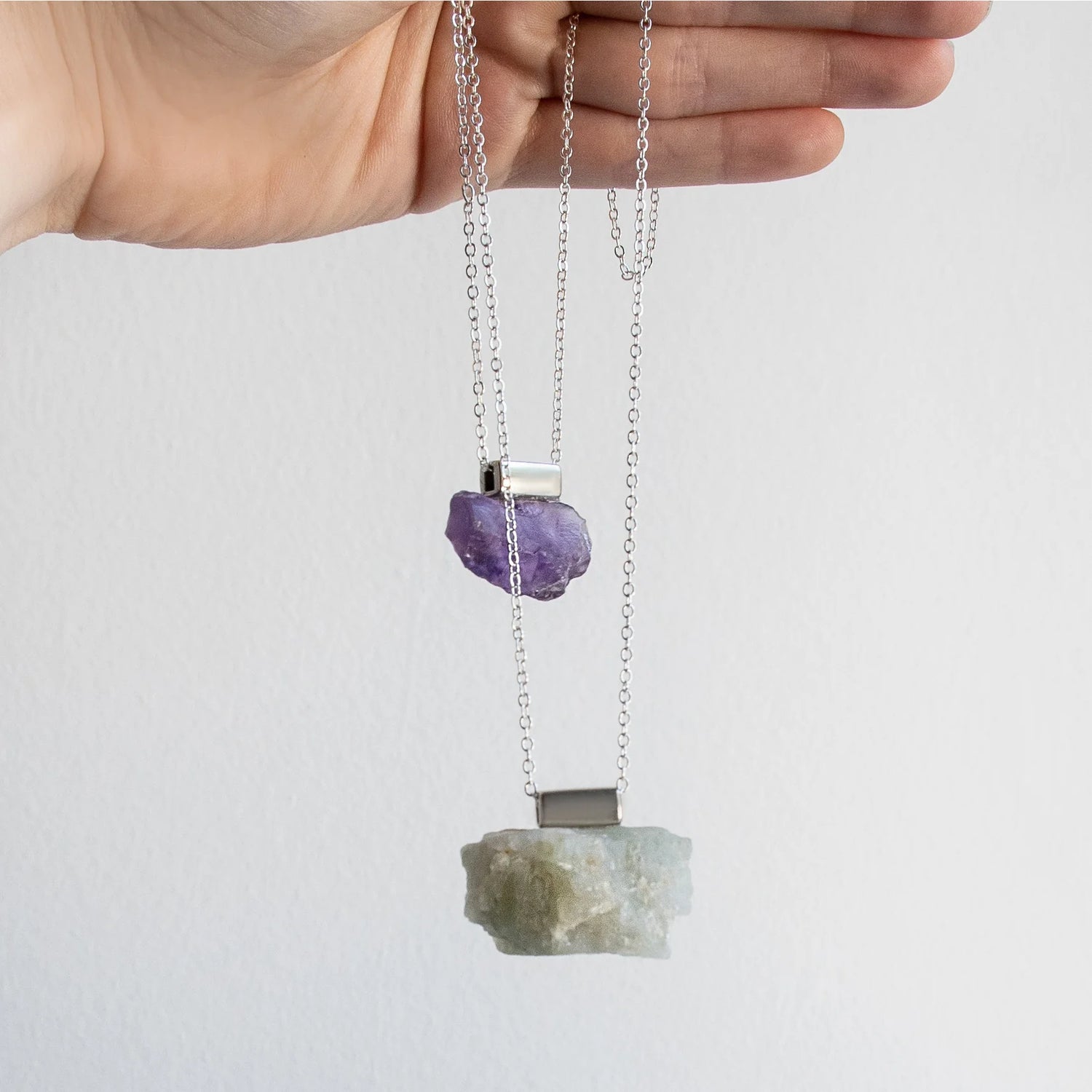 One Necklace, two Crystals
Embrace the fascinating world of astrology with this crystal necklace. The necklace is ingeniously designed with two crystals - one representing your sun sign and the other your moon sign, making it incredibly personal and meaningful. The sun sign describes your ego, identity, and 'role' in life, while the moon sign portrays your emotional inner self. This combination makes it a standout piece and a conversation starter.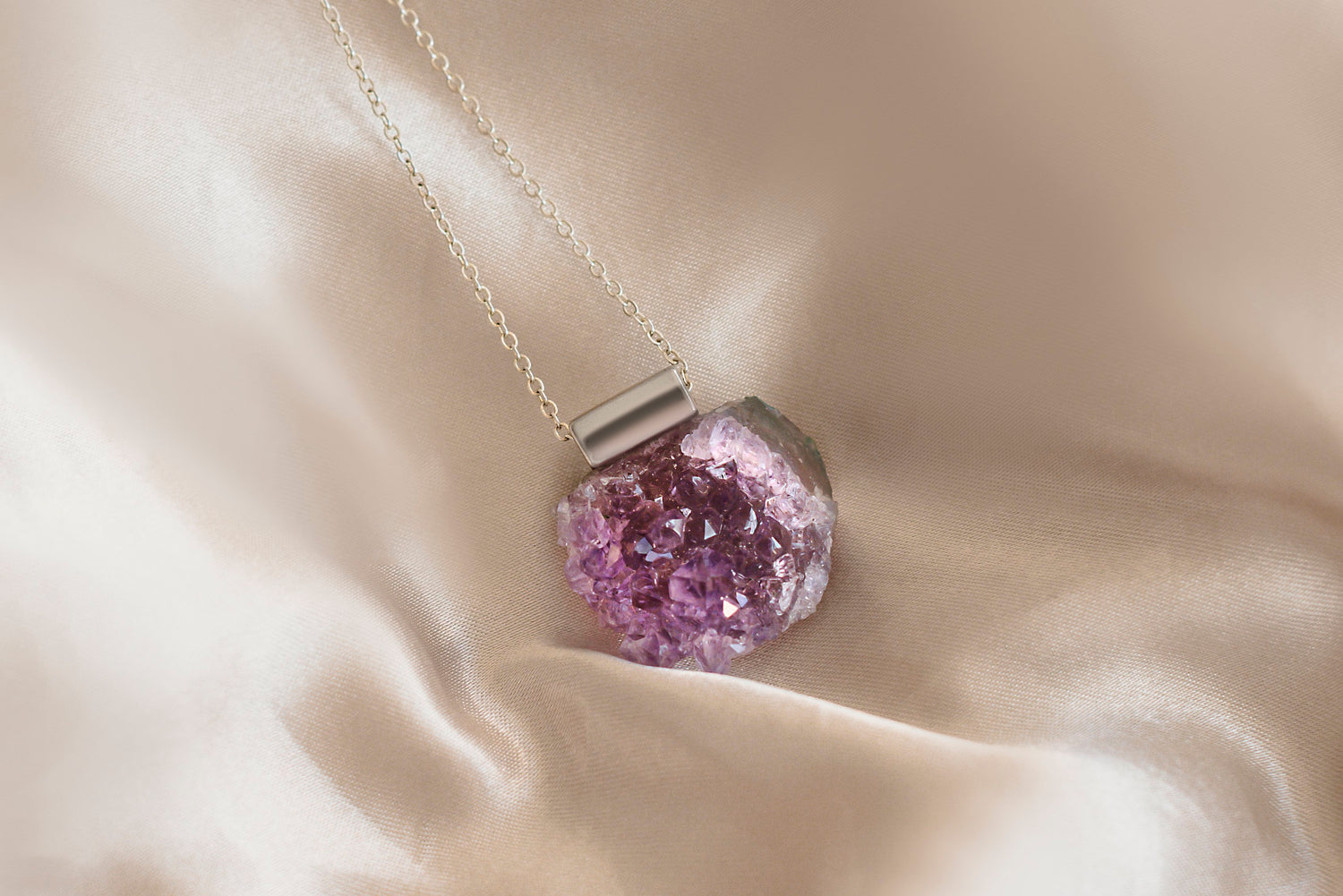 Gemstones from South America
Our crystals are not just beautiful but also ethically sourced. We believe in maintaining integrity in our production process. Thus, we ensure our gemstones are authentically obtained from trusted mines of South America, where they are abundantly found. These mines strictly adhere to responsible sourcing practices, protecting the environment and ensuring the miners' rights and safety are honored.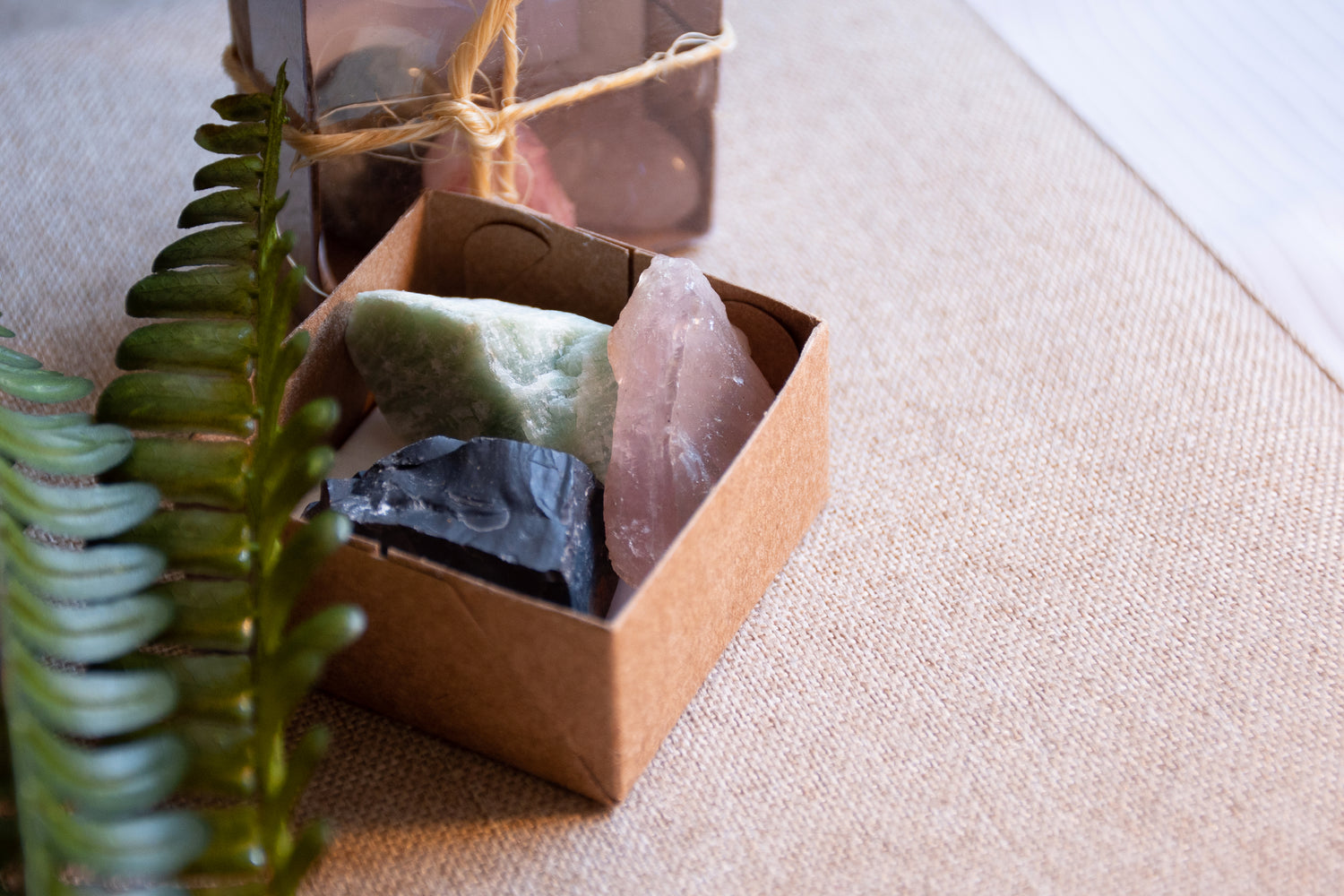 Handcrafted with intention
Each necklace is meticulously handcrafted by skilled artisans in the United States. The creation process is not just about the physical assembly but also a heartfelt practice. We channel positive intentions and energy while creating each piece, infusing it with love and care. This, we believe, makes the jewelry more than just an accessory; it becomes a personal talisman.
The Crystals
Aries - Orange Calcite

Representing the energizing and dynamic spirit of the Aries, the Orange Calcite is known for its properties to enhance creativity, encouraging positive energy and promoting a sense of wellbeing.

Taurus - Rose Quartz

Embodying Taurus' loving and sensual nature, the Rose Quartz is recognized as the stone of universal love. It promotes deep inner healing and feelings of peace.

Gemini - Agate

Just like the dual temperament of a Gemini, the Agate gemstone is known to soothe and calm, while also stimulating and energizing the mind.

Cancer - Blue Quartz

Reflecting the sentiment and intuition of a Cancerian, the Blue Quartz enhances communication and clarity, ensuring a calm and peaceful emotional state.

Leo - Pyrite

Echoing the strong and courageous character of Leos, Pyrite is a powerful protection stone that shields against negative energies, promoting strength and vitality.

Virgo - Amazonite

In sync with the analytical and systematic Virgo, Amazonite enhances communication and soothes emotional trauma, facilitating constructive expression of thoughts.

Libra - Emerald

Like the balanced and harmonious Libra, Emerald embodies unity, compassion and unconditional love, promoting friendship and balance between partners.

Scorpio - Black Tourmaline

Symbolizing the intense and powerful nature of Scorpios, Black Tourmaline is a protective stone that repels and blocks negative energies while promoting self-confidence.

Sagittarius - Transparent Quartz

Transparent quartz, like a Sagittarian, is known for its ability to clarify, cleanse, and amplify energy—complementing the adventurous, optimistic spirit of Sagittarius.

Capricorn - Tiger's Eye

Reflecting the practical and determined Capricorn, Tiger's Eye is a gemstone that aids harmony and balance and helps to release fear and anxiety.

Aquarius - Amethyst

Amethyst, known for promoting calm, balance, and peace, complements the innovative and intellectual Aquarius, supporting spiritual growth and transformation.

Pisces - Fuchsite

Just like the compassionate and artistic Pisces, Fuchsite infuses the heart with love, injecting joy into the wearer's life, and aiding in emotional healing.